The Mini One prodded this in my direction today and I fell in love:
From a Tumblr called
T-Rex Trying
with art by
Hugh Murphy
. Completely, simply beautiful stuff.
And I first saw this on
Homeboy's Girl-half's Pinterest
(these pseudonym's are just getting
longer
) and then its been making the rounds of my
fav
blogs
today and over the w/e.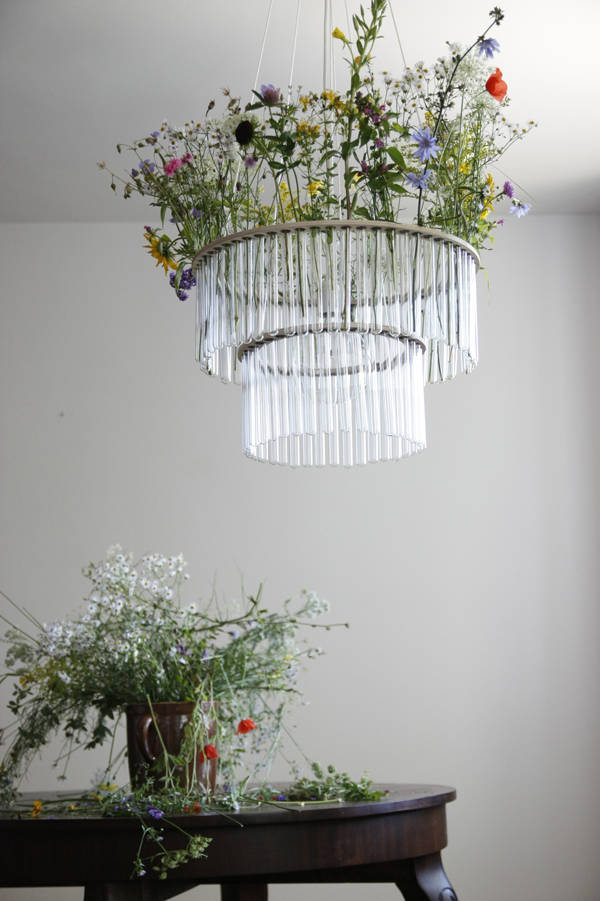 Test tube chandeliers
. Gorgeous. You
know
I'm going to make one when I get back. Love!
Knitted
Dalek
,
improved
.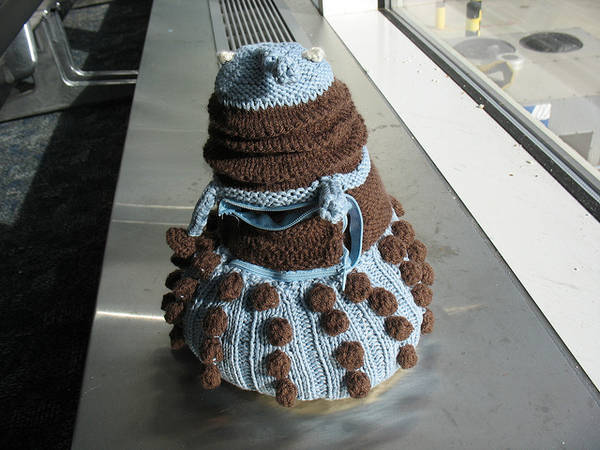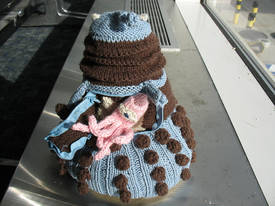 By
Feather and Fan
. Love so much I
squee'd
a bit when I saw it.
Everyone tries to do the pin-in-the-map thing and look cool for having been so many places, with us normal plebs feeling stink for our few precious pins - well I say claim it!
Places I haven't been
by
Evan Cook
.
Via
. Bigups bro.
There's a wee blog I watch which presents designer packaging ideas, and
these
delighted me: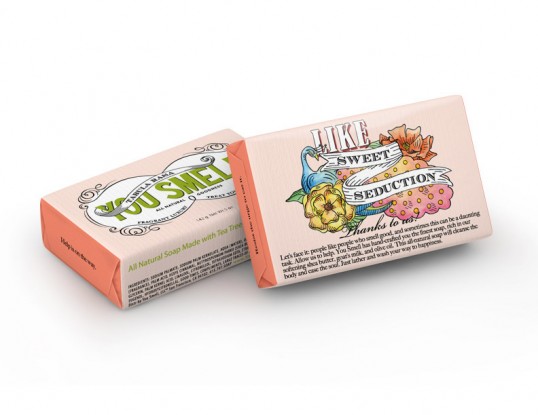 "You smell like sweet seduction, thanks to us".
Also 'Devine' and 'like Lemon'. Brilliant.
Even the pressed cake is lovely.