I have been exam supervising this past month and the Supervisor-In-Charge of my room is an avid quilter. I'm working on my second bed quilt - to send to the bigsib for homesickness in the UK, and then one for myself to take over and I definitely appreciate the skill and time/effort/passion involved.
Margaret won the
Hoffman challenge
a while back, this competition involves making a patchwork/quilted artwork from a specified meter of fabric. There are other rules - like it cannot be bigger than 1 meter square and cannot be either square or rectangular in shape.
This was her winning piece:
Photo credit: Margaret & Mike O'Cain
Completely sublime, and you cannot even see the epically detailed stitching in this piece from the photo.
The year after Margaret's submission was this:
Photo credit: Margaret & Mike O'Cain
This one is my favourite, and completely beautiful. I just love the colours and the elegance of the neck. You can't see but each wee piece of fabric in the tail is individually stitched on. I have seen the beginnings of her submission for this year and it is looking gorgeous already, sans stitching.
In other quilting news, this popped up in my feed last week, a quilted version of the Crab Nebula: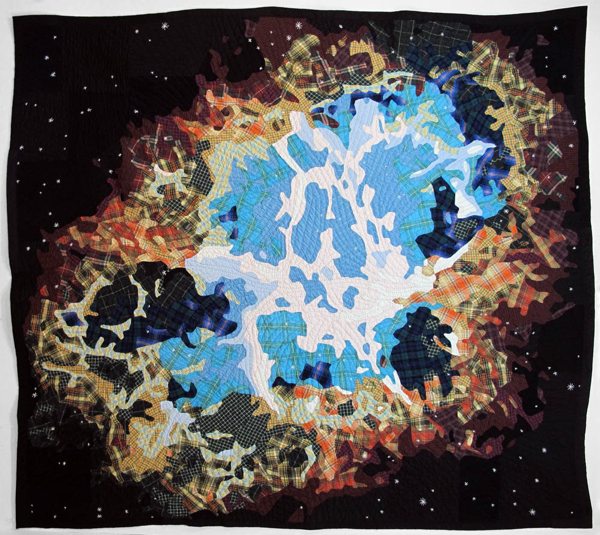 Loving it.