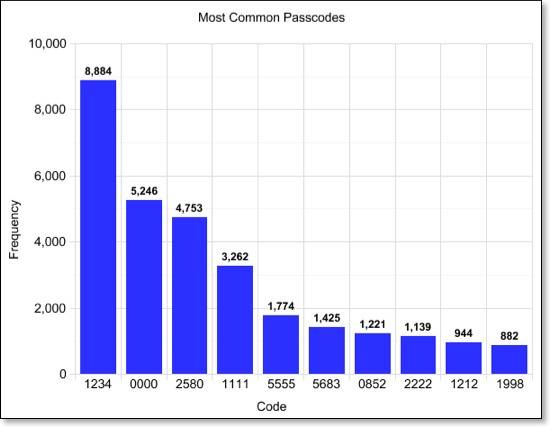 For iPhone. Do that many people still use '1234' these days?!
Sheesh
!
Esp when you can buy things and lose money on your stupid,
stupid
phone.
(Still jealous. Might wait for the 5?)
Via
Boing Boing
, plus deets if you want the collection method.
Also, with double quotes:
""
Interestingly, 1990-2000 are all in the top 50, and 1980-1989 are all in the top 100. I would interpret this occurrence as a subset of users that set their passcodes to the year of their birth or graduation.""
Of
course
they did. And I admit to a slight shudder for people born in the '00's having iPhones
forgodsake.
Though
not
surprised at their being stupider in their password choice than my generation. *Buffs nails*.